Back Porch - Organic Beeswax Wood wick Candle 8 oz, Natural Beeswax candle, Scented Candle, Natural Beeswax Candle Victoria, BC Vancouver Island Canada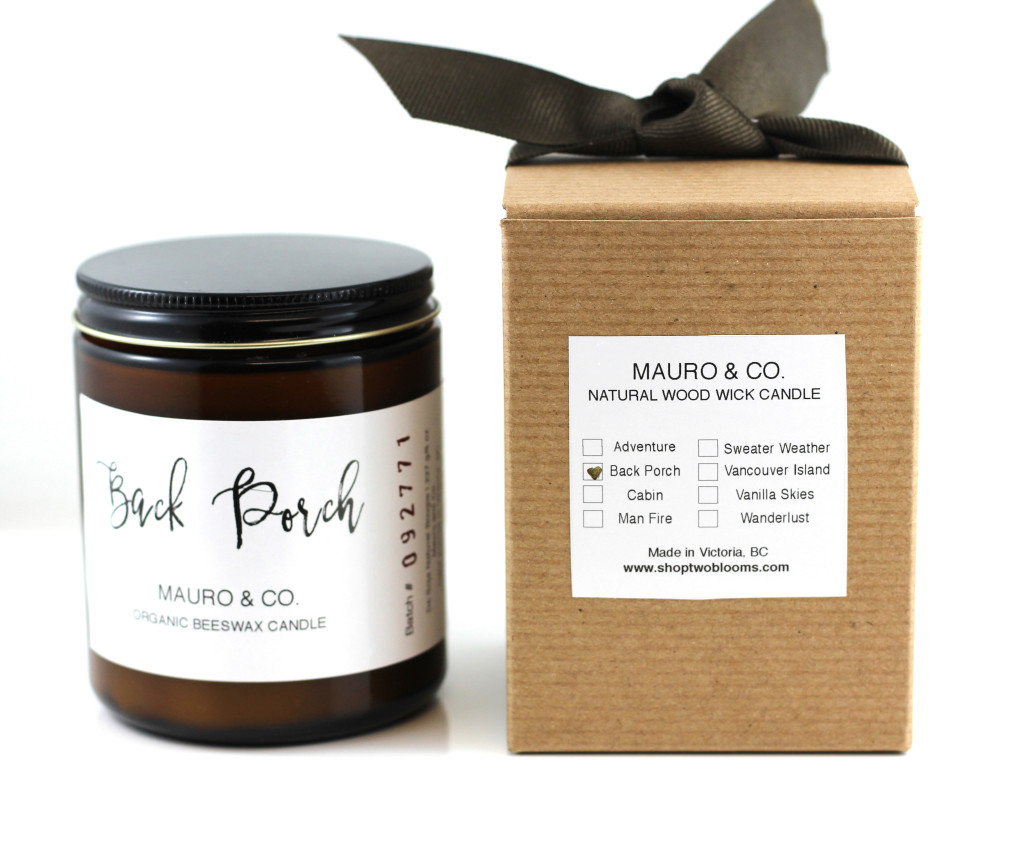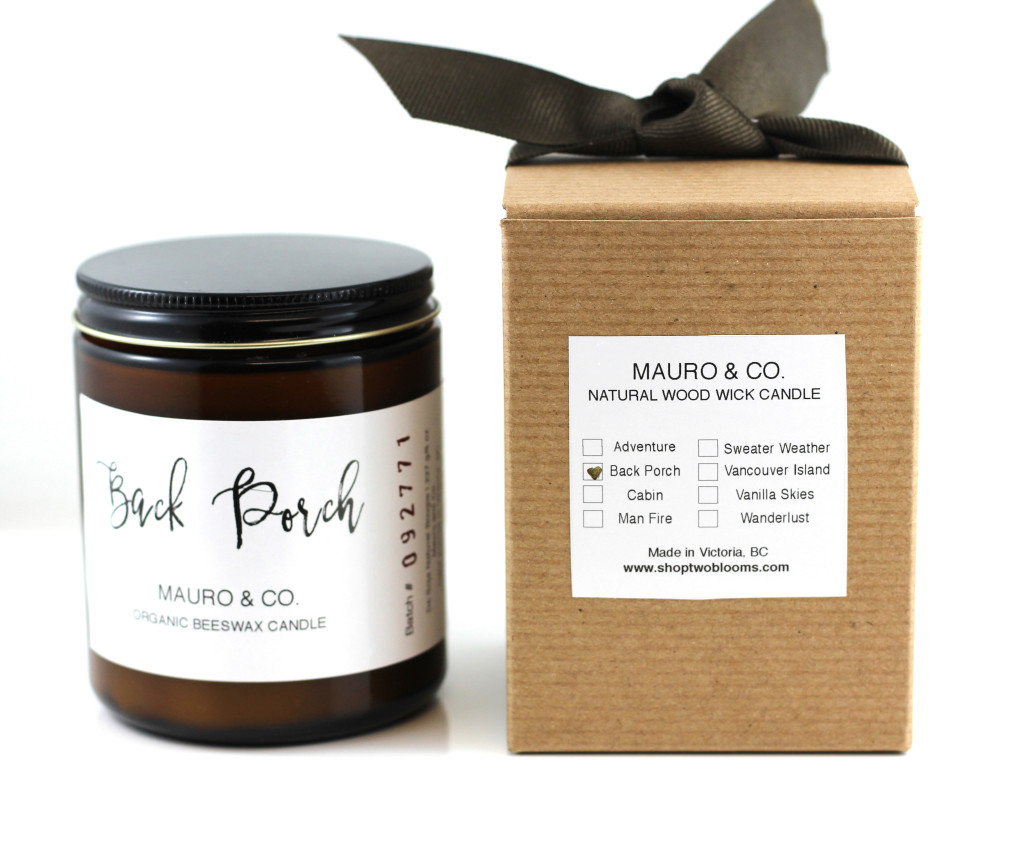 Back Porch - Organic Beeswax Wood wick Candle 8 oz, Natural Beeswax candle, Scented Candle, Natural Beeswax Candle Victoria, BC Vancouver Island Canada
Our newest edition is made with organic Canadian beeswax and organic raw coconut oil for a rich honey citrus woodsy scent.
Plant infused notes of Honey, woods, citrus with floral undertones. The Back Porch candle blend is expertly crafted. Enjoy the subtle crackle of a wood wick.
Now ready for gift giving this candle comes in a kraft box w/ label and chocolate gross grain ribbon.

Ambient Scent: An earthy sweet honey floral citrus.

Our candles PETA Approved & Cruelty Free.
Candles were used to tell time in the 6th century. Mauro & Co. Wood wicks candles are timeless. The ultimate in plant based essential oils, premium fragrance oils (phthalate & nitro musk free).

In honour of our grand parents Mauro & Co was started in late 2016.

Our hand poured candles are made using the best quality essential oils we can source. Candles are made in small batches and tested for an even consistent burn. The first time you light one of our candles burn it the full diameter (from the middle all the way to the end) so it will burn consistently each time you light it. We use our in house essential oil blends with wood wicks and eco- friendly containers that can be reused along with our in house designed label. (227 g/8 oz) Burn time is up to 50 hours.

Directions for cleaning out your jar: Use warm/hot water with some soap and gently wash the inside of your container. Leave upside down to dry and enjoy numerous uses with the glass jar.

Safety Instructions before lighting your candle:
To Prevent Fire: Burn within sight. Keep away from things that catch fire. Keep away from children & pets. For best results, burn until wax melts evenly across the container, not exceeding 2 hours. Keep wax pool free of debris. Trim wick to 1/4" after each use. Avoid drafts. Candle gets extremely hot, never touch or move while lit. Stop burning when 1/2" wax remains.

Beeswax Benefits:

- Longer, cooler and cleaner burning without soot buildup -They produce the brightest light of all candles and are similar to sunlight
- Non toxic and produce no byproducts.

-Create a relaxing environment by burning a beeswax candle.
- Naturally cleans the air.
- Our candles have a stronger scent/purer scent throw. This creates great candles with the desired scent for any environment.
- Beeswax candles create negative ions when burned which neutralize the pollutants in the air.