Pacific Northwest wood wick candle 8 oz, Citrus earthy soy candle, Natural soy wax candle Victoria, BC Vancouver Island Canada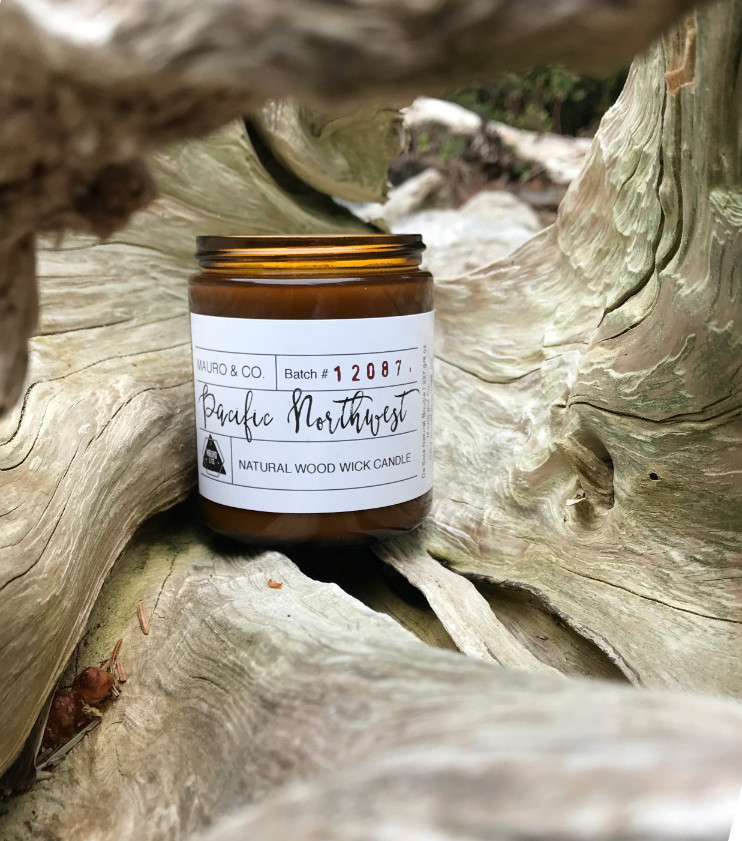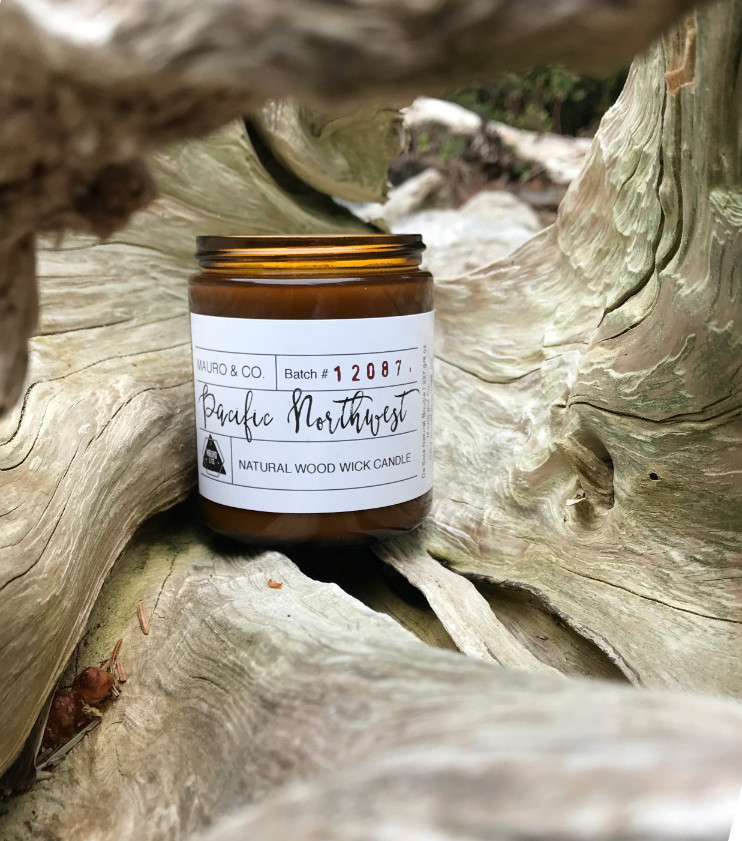 Pacific Northwest wood wick candle 8 oz, Citrus earthy soy candle, Natural soy wax candle Victoria, BC Vancouver Island Canada
Pacific Northwest is our newest edition wood wick candle.

Your standing on the shore with waves crashing. The fresh sweet tang of citrus awakens your very soul as the wild Pacific Northwest wind invigorates you while the earthiness from the forest behind grounds you.

Plant infused citrus & a grounding earthy scent. Enjoy our expertly crafted Pacific Northwest votive and relax with a wood wick.
Ambient Scent: Soft & bright citrus w/ an earthy aroma & light fruity notes.
Our candles PETA Approved & Cruelty Free.
Candles were used to tell time in the 6th century. Mauro & Co. Wood wicks candles are timeless. The ultimate in plant based essential oils, premium fragrance oils (phthalate & nitro musk free).
In honour of our grand parents Mauro & Co was started in late 2016.
All natural non GMO soy wax. Our hand poured candles are made using the best quality essential oils we can source. Candles are made in small batches and tested for an even consistent burn. The first time you light one of our candles burn it the full diameter (from the middle all the way to the end) so it will burn consistently each time you light it.

Made with 100% pure EcoSoy Wax and infused with our expertly crafted blend of pure essential oils. We use cotton wicks with an eco- friendly wrap along with our in house designed label. (226 g/8 oz)

Burn time is up to 10-12 hours.

Safety Instructions before lighting your candle:
To Prevent Fire: Burn within sight. Keep away from things that catch fire. Keep away from children & pets. For best results, burn until wax melts evenly across the container, not exceeding 2 hours. Keep wax pool free of debris. Trim wick to 1/4" after each use. Avoid drafts. Candle gets extremely hot, never touch or move while lit. Stop burning when 1/2" wax remains.

Why do we use soy wax in our candles?

- Longer, cooler and cleaner burning without soot buildup
- Biodegradable and free from pesticides and herbicides
- Made with pure, 100% natural soybean oil
- Our candles have a stronger scent/purer scent throw. This creates great
candles with
the desired scent for any environment.
- Soy is continually producible without damaging the ecosystem.